Information Cambridge Solar Case Studies
Solar Panels installed in Cambridge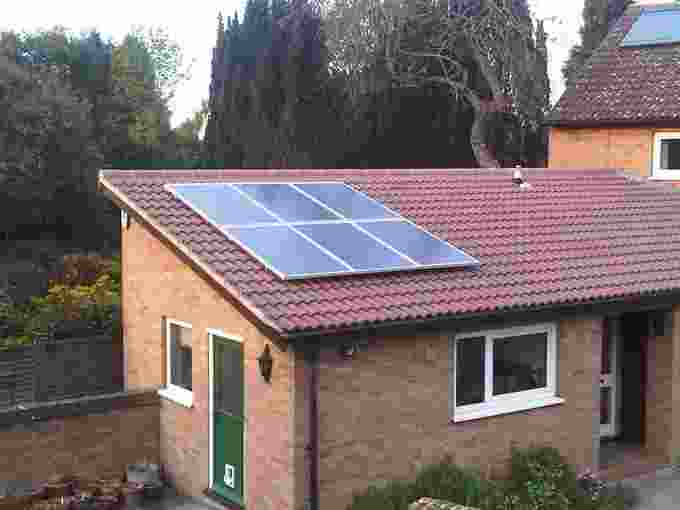 This small domestic solar panel system was installed in Cambridge by Cambridge Solar Ltd in 2011.
The customer was only looking for a small system to meet a budget and not make maximum use of the availible roof space. The system was designed to compliment the solar thermal system that was already installed on the property.
Due to the size of the system the installation was carried out quickly - It took les than a day. Cambridge Solar helped with the feed-in tariff application forms to make the process as easy as possible for the customer.
"Thank you very much for installing our solar panels so successfully and with so little disruption of our normal household routines. We would be very pleased to recommend you to any future customers as an exceptionally able, thoughtful and agreeable team.
We were impressed by your communication skills, your willingness to explain the merits of your system without putting us under any commercial pressure and in general by your very professional work.
As you are aware we obtained three quotations for the work we had in mind and yours was in all respects the best.
Now that the work is complete we are happy to confirm that the confidence in you was fully justified.
" - Dr & Mrs Rathmell