Domestic Renewable Energy Services
Domestic Renewable Energy Services
Cambridge Solar offer our domestic customers:
Cambridge Solar is a microgeneration renewable energy company that can take you right from initial enquiry, through technology advice and selection, system design, installation and beyond.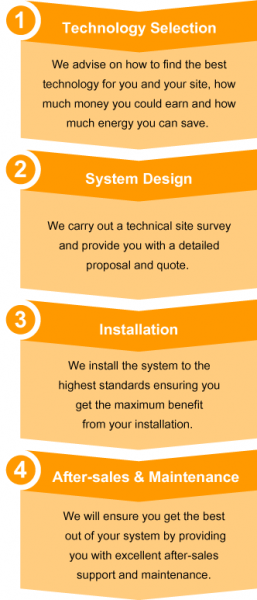 We can advise you with every stage of enquiry and installation in order to not only save you time and money but also to ensure that you install the best system for your situation.

Cambridge Solar has the skills and experience to ensure that you have the high quality microgeneration installation that is right for you. If you would like to find out more about Cambridge Solar or would like to make an enquiry with us please call 01223 863 885 or email info@cambridge-solar.co.uk.